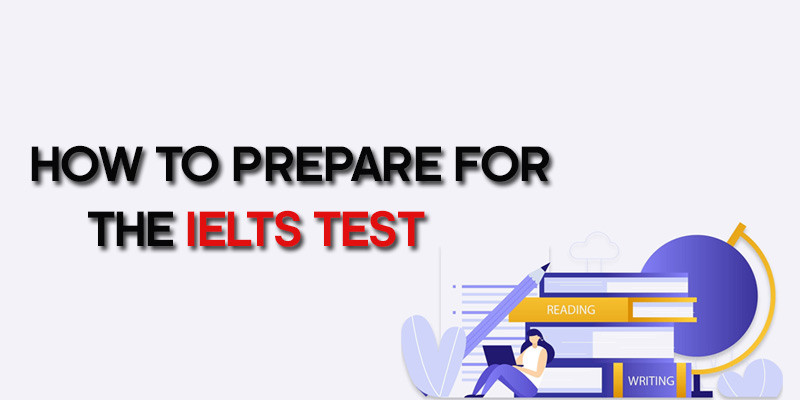 How to Prepare for the IELTS Test
Are you an aspirant preparing for the IELTS test? We have put together a few tips to help you understand the essential strategy you need to expect on test day. Whoever is preparing for IELTS must understand the test format; precise knowledge about the test format is necessary for the aspirant to plan how to achieve the desired brand score.
In this blog, we shall discuss
How to prepare for IELTS
IELTS preparation tips
IELTS academic or general
How long does it take to prepare for IELTS
The benefits of IELTS, and how to clear IELTS.
To begin your study or career in an English speaking country, you can join IELTS Course in Chennai, which will help you have a comprehensive understanding of phonetic, syntax, morphology, pronunciation, grammar, and morphemes.
How to Prepare for the IELTS Test
A simple checklist to aid in your IELTS preparation is provided below
Understand the test format
Learn how the test is marked
Make yourself surrounded by the English
Make a plan based on the test format
Always practice with the sample questions
Check your progress
Register for the test
Step-by-Step Approach to IELTS Preparation
Decide if you are doing IELTS academic or general
IELTS Academic
IELTS Academic evaluates your level of English language competence to see whether it is appropriate for an academic setting. It examines your readiness for training or study and includes elements of academic language.
Take this test if you want to
The aspirant who intends to study at an undergraduate or postgraduate level anywhere in the world is eligible to take this academic test.
It is also applicable to professionals who intend to begin their careers in english- speaking countries.
Apply for a Student Route visa (Tier 4) at a university that is a Student route (Tier 4) Sponsor in the UK.
If you want to obtain a high band score, you can join IELTS Course Online, which will help you improve vocabulary, pronunciation, grammar, and syntax structure.
IELTS General Training
IELTS General Training measures English language competency in a real-world setting. Both social and professional contexts are represented in the tasks and tests.
Take this test if you would like to
If you are an aspirant who intends to move to English-speaking countries, you can apply for the IELTS.
If you are intended for study, you can take IELTS
Then move to a nation that speaks English.
Understand the Test Format
Listening
In the listening task, you will be listening to four recordings.
In recording 1: you will hear the context of the conversation between two people.
In recording 2: A monologue based on social context.
Recording 3: you will hear the conversation of four people. E.g. a university lecture and a pupil discussing an assignment.
Recording 4: a monologue on an academic subject, e.g. a university lecture
Writing
The IELTS Writing test is intended to assess a range of writing skills, including your capability to
Must create a suitable answer for the question asked. .
Organize concepts
Utilize a wide range of terminology and grammar.
Reading
In this test, you will be responding to two passages.
You will be reading a passage.
Skim to gather details
Comprehend latent meaning and assumptions
Recognize the viewpoints, attitudes, and goals of a writer
Monitor an argument's progression
Speaking
You will converse with a trained examiner when taking the IELTS Speaking examination. The test is dynamic and mimics real-world situations as closely as possible. The test will be recorded and may be administered in several accents.
For both the IELTS Academic and IELTS General Training tests, the IELTS Speaking test's subject matter is the same. A wide range of skills is intended to be evaluated by the IELTS Speaking test.
The examiner will try to gauge your level of ability to
You must respond to various inquiries to share thoughts and facts on familiar subjects and experiences effectively.
Communicate in-depth and in the correct words about the subject at hand.
Organize your thoughts.
Express yourself and support your views.
Analyze, debate, and hypothesize on problems
Now that you have understood the test format in the IELTS, we shall discuss further essential concepts that you should focus on:
If you want to speak English fluently, you can join a Spoken English course in Chennai,which will help you focus on four main aspects of English language like: Listening, speaking, reading and writing.
Set Realistic Goals
Realistic is the essential word here. The score you want and the score you will receive are significantly different.
However, it does not ensure success. With the right level of preparation, you can succeed and obtain the best grade possible.
Understand Marking Criteria
The task's assessment and the factors on which students will be scored are specified in the marking criteria.
Students can easily see the learning outcomes due to criteria aligned with them.
The learning objectives, the task specifications, and the criteria must all be in alignment when developing your marking criteria.
Understand the Different Question Types
For reading and listening, there are more than ten different categories of questions. Once more, the Writing test has questions from over ten distinct categories.

Knowing these can greatly benefit you because everyone needs a unique approach and plan. Each of the skill areas below has them all for you.
Perfect Your IELTS Skills
As was already indicated, you need various tactics and strategies to succeed in the IELTS, you must also know how to create an effective beginning and conclusion.
How should you structure your responses for the speaking test?
Do you know where to find the correction information on the reading test easily?
The following sections will cover each of these abilities.
Improve Your Vocabulary
The IELTS test focuses primarily on vocabulary. It accounts for 25% of your overall score in speaking and writing. The assessments for reading and listening include questions about it as well.
It would be beneficial if you rapidly put a plan to increase your vocabulary.
Be aware of the exam time constraints
Your chances of passing the test within the allotted time increase as you gain a clearer knowledge of the test's structure.
Practise under timed settings to help you get used to the test's pace. You only have the time allotted for each module on the IELTS test; keep this in mind. You must finish the modules within the allotted time due to the timing constraints and focus properly.
Develop your English capabilities and IELTS strategies
One of the significant things that students need to improve is concentrating solely on the IELTS. They take many IELTS practice tests but must improve their English.
Most Indonesian IELTS test takers need to be informed or made aware that IELTS is an English proficiency test and that their current English level, which is frequently Intermediate or lower, needs to be identified. Therefore, we anticipate that your English will be excellent.
Remember that IELTS training is a process. It typically takes 12 weeks to advance one scoring band. At least three to six months before your test, start studying.
Multitask when listening in English
It is well known that the IELTS exam is complex, and the listening aspect is no exception. 40 questions will be asked of you throughout four recordings.
There will be one playthrough of each recording. Common test types include multiple choice, sentence completion, summary completion, and form completion.
It is normal to get confused during a conversation, but you must quickly regroup, or you will miss every question on the job that follows. It would be disastrous. Therefore, it's critical to comprehend how to follow a discussion even if you miss anything and how to bounce back to continue responding to the following queries.
Additionally, you should be aware of the appropriate facts to provide based on the query type. Is it an address, a name, or a number?
Develop a wide range of reading skills
The reading module's sole function is to evaluate a wide range of abilities.
Reading strategies include:
Getting the gist.
Reading for primary concepts.
Reading for specifics.
Skimming.
Comprehending a logical argument.
Identifying the viewpoints, attitudes, and goals of the author.
Test takers require short answers, information matching, whole phrases, heading matching, and comprehensive diagram labelling.
Make sure you practise with various questions to get used to them all.
You will only have time to read the texts occasionally because time is essential in the reading module. There are ways to help you stay out of this circumstance. For instance, skimming the material and determining the facts you should concentrate on.
To obtain a high band score, you can join IELTS Course in Bangalore, which will help you have a better understanding of IELTS preparation tips, IELTS academic or general, the benefits of IELTS, and how to clear IELTS.
Use appropriate and assertive English terms when writing
Perhaps the most difficult module for students to complete is the writing one. Writing in a formal style is required for both assignments in the academic training.
There are two main phases of the task which is conducted during the IELTS exam.
Task 1
You must describe and explain information in Task 1, at which you may already be an expert, yet, this demands a lot of expertise in English.
In order to ensure that you are well-prepared for the test, you should use suitable language while answering Task 1 questions and make sure that your practice uses a variety of charts (line graphs, bar graphs, pie charts, tables, numerous data sources, processes, diagrams).
Task 2
There are various difficulties with Task 2. If you are still getting familiar with the topic, it may frequently be challenging to create. The essay also needs to follow the right format
Learn the components of an essay's structure, including how to create it and compose the introduction and conclusion, to prepare for the Task 2 question.
Your ability to use suitable English to link your ideas is required.
Practice writing about typical IELTS themes as well to familiarise yourself with them.
You will be exposed to the several essay forms that frequently appear on the IELTS in a preparatory course, such as: Agree or Disagree, Talk about two opposing viewpoints, benefits and drawbacks, issues and solutions, causes and causes solutions, and causes and effects.
Speak clearly and fluently when speaking to someone face-to-face
This test consists of three sections and lasts less than 15 minutes. Introductions and general conversation between the test taker and the examiner can take up the first five minutes.
The fluency to speak about a seemingly random topic that is presented on a task card is evaluated in the second section. The last section only makes the second half more complicated. At this point, the examiner will also focus on fluency, lexical resources, and pronunciation.

Now that you have understood How to prepare for IELTS, IELTS preparation tips, IELTS academic or general, How long does it take to prepare for IELTS, The benefits of IELTS, and how to clear IELTS. So, if you want to obtain a high band score, you can join IELTS Coaching in Coimbatore, which will help you improve four main concepts of English like: Listening, speaking, reading and writing.